INTRODUCING: Mama Java Mini's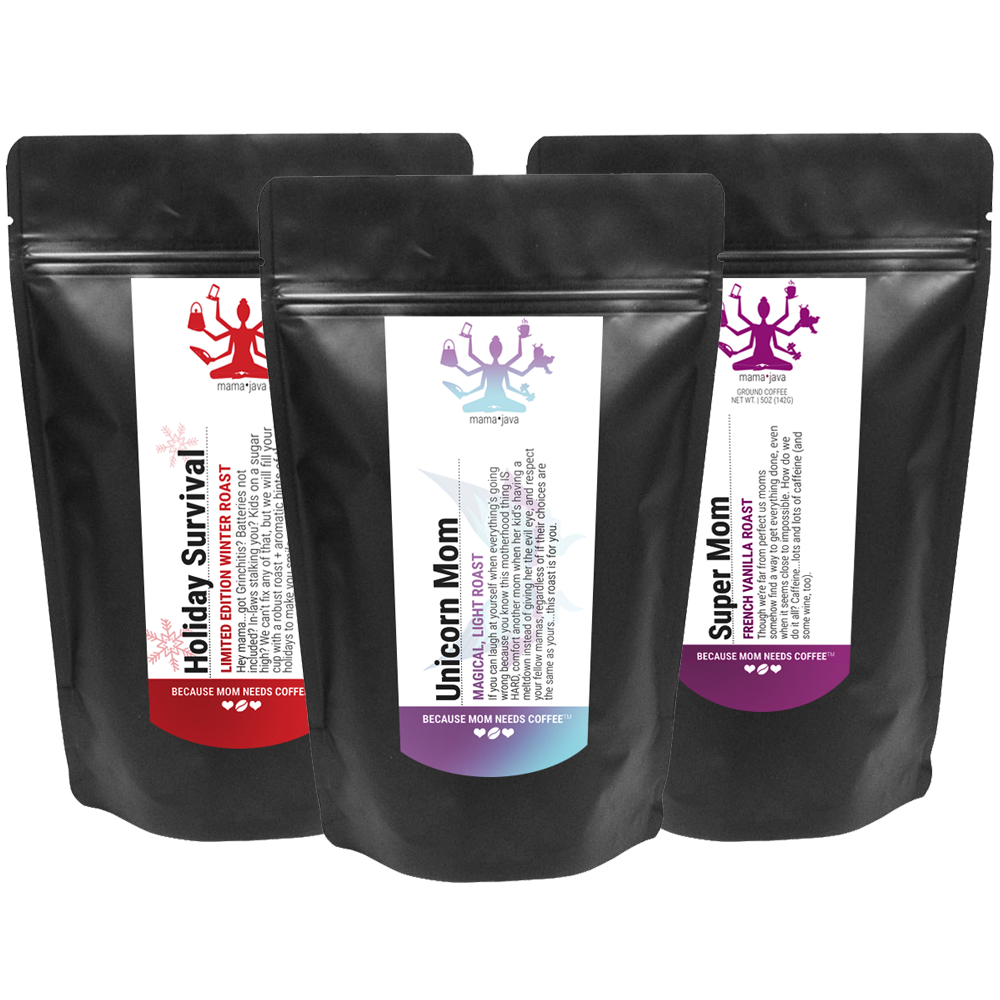 These 5oz bags are the perfect way to try a roast before committing to a full bag, or add something new to your existing Mama Java lineup. They'll make about 10-15 cups of coffee (depending on how bad the kids are being, haha!) and are a GREAT stocking stuffer option!
5oz Mama Java mini bags are here!
Grab a couple for yourself, or snag the perfect stocking stuffer ALL your mama friends will be thankful for this year!