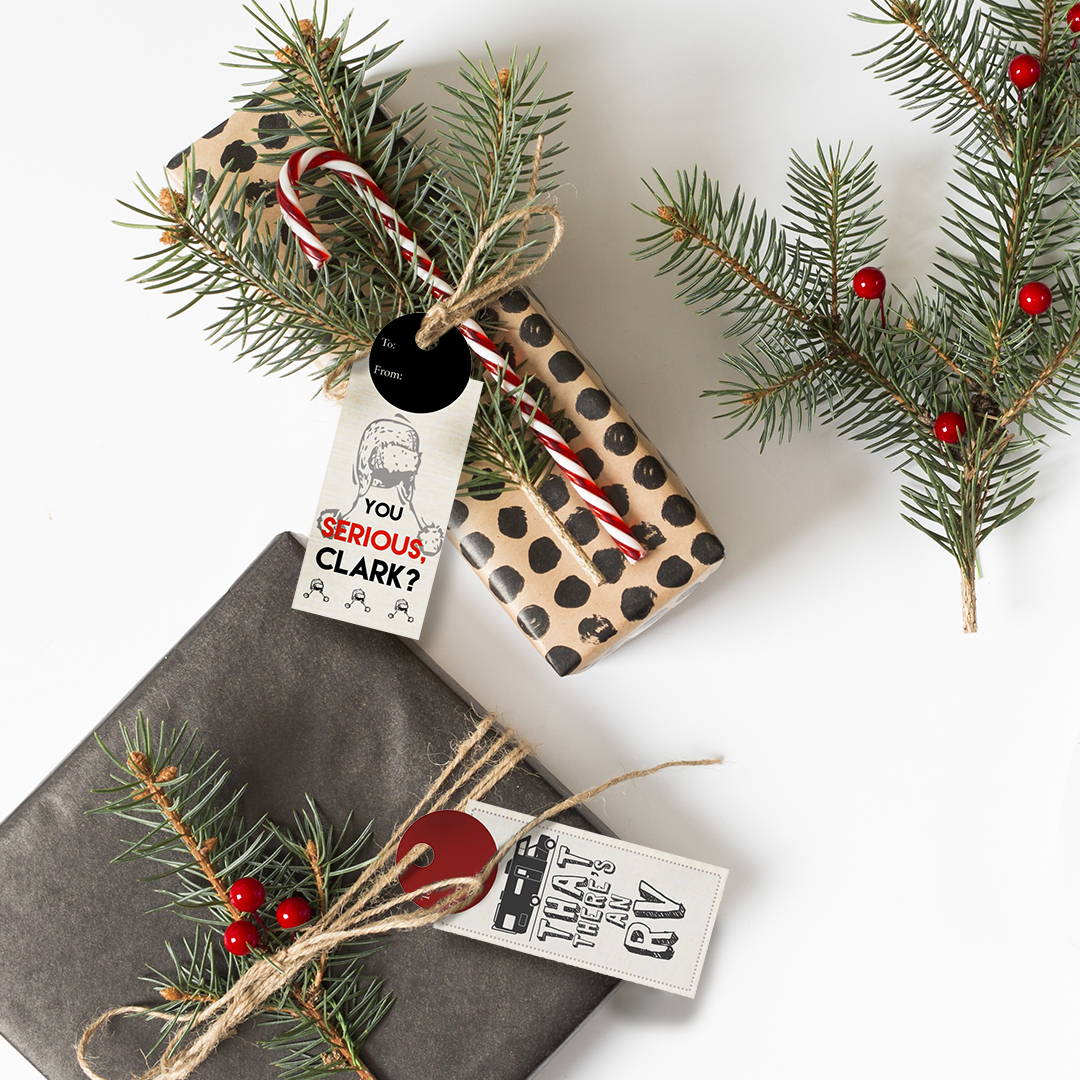 Add some humor to your holidays.
You should know by now that we don't take ourselves too seriously here at Mama Java...I mean you cannot survive #momlife without laughing at yourself on a regular basis! The holidays are stressful and crazy enough, so pour a glass of wine, download these hilarious printable gift tags from your favorite movies, Christmas Vacation and Elf, and have a laugh (while you still can... because you know it's all downhill once the in-laws arrive).
Includes 8 Christmas Vacation + 12 Elf printable tags

High-resolution, full-size printable sheets!